SMART MIXED PALLETIZING – GOODS TO PERSON / GOODS TO ROBOT
Geek+ and WSR Solutions launch a new solution for Smart Mixed Case Palletizing. Combining Geek+'s autonomous mobile robots and our WSR Server's intelligent palletizing algorithm, the Goods to Person/Robot solution helps to systematically and intelligently handle the processing and arranging of multiple outbound orders in an efficient, secure and flexible manner.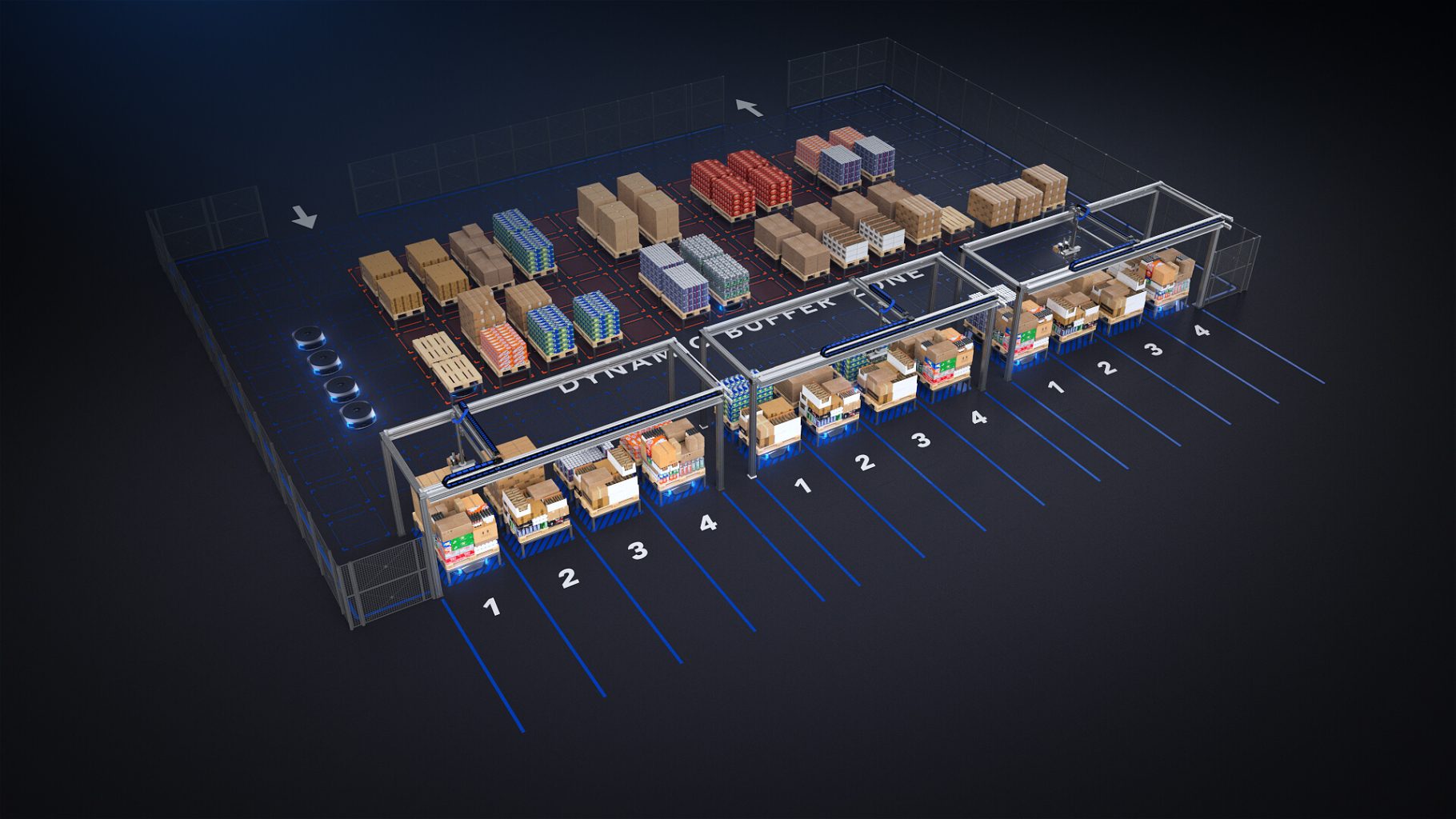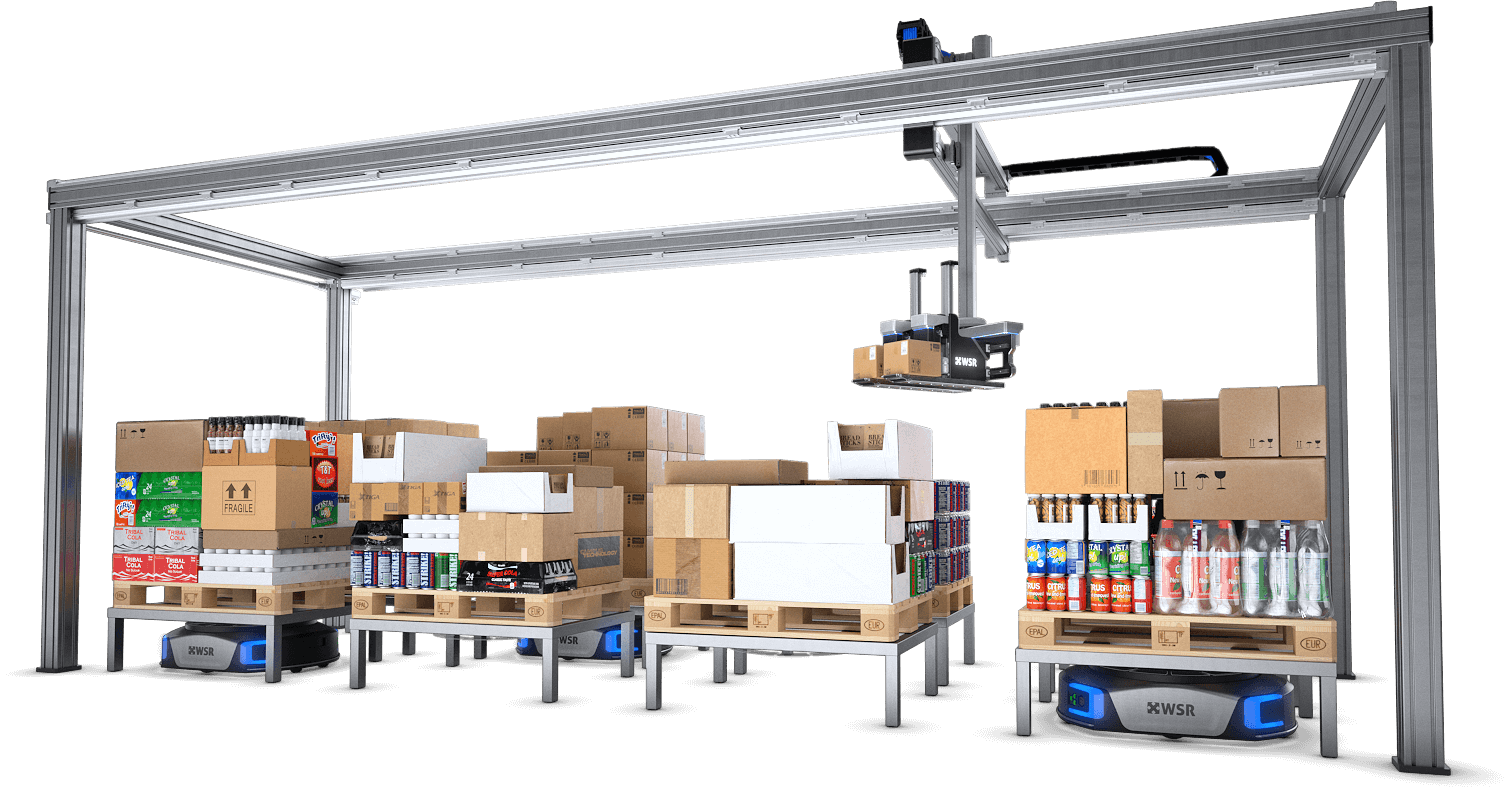 ROBOPICK station
2-4 CHEP pallets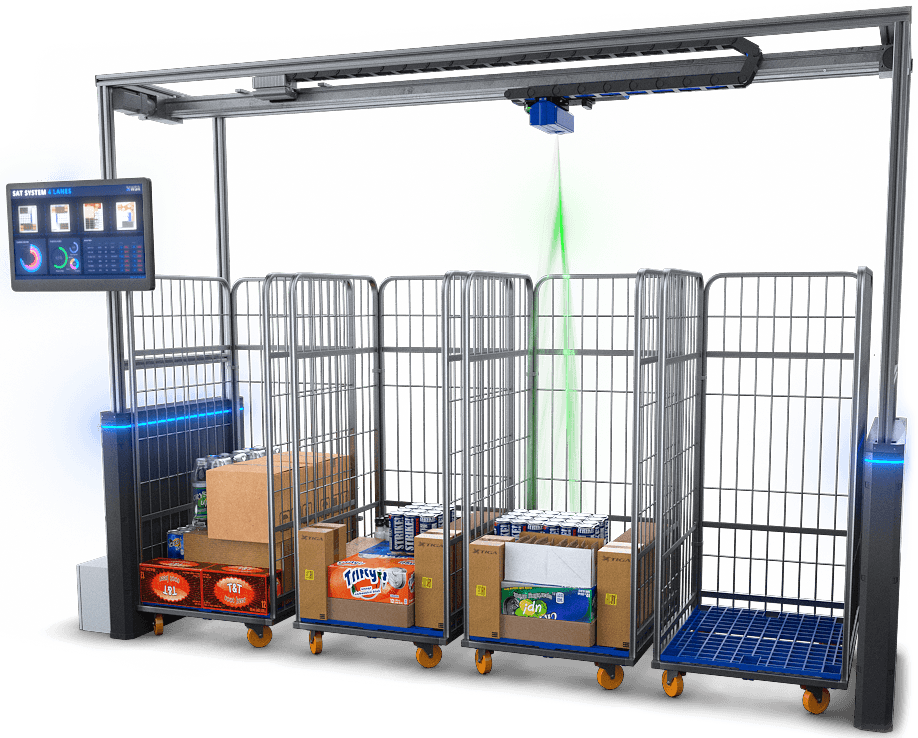 SAT Pickstation Roll container
4 to 6 roll containers
BENEFITS OF GOODS TO PERSON/ROBOT
Efficient picking
Efficiency 3x faster vs manual pick operation
Fast ROI
Payback time within 1-3 years
Peak management
Increase or decrease the number of robots at any time based on the order forecast
Rapid implementation
Short implementation time & Go-live within 12 weeks
Lower labor costs
Reduce labor costs and intensity by up to 70%
Efficient use of storage space
Increase storage space efficiency by up to 30%. Multi-storey integration for high volumes and orders with multiple SKUs
Lower investment
Maintain financial liquidity with the AMR lease model
Accurate picking
Achieve 99.99% accuracy
Safer Operations
Meeting higher safety requirements
Flexible relocation
Simple and fast re-installation of robots in case of relocation of warehouse facilities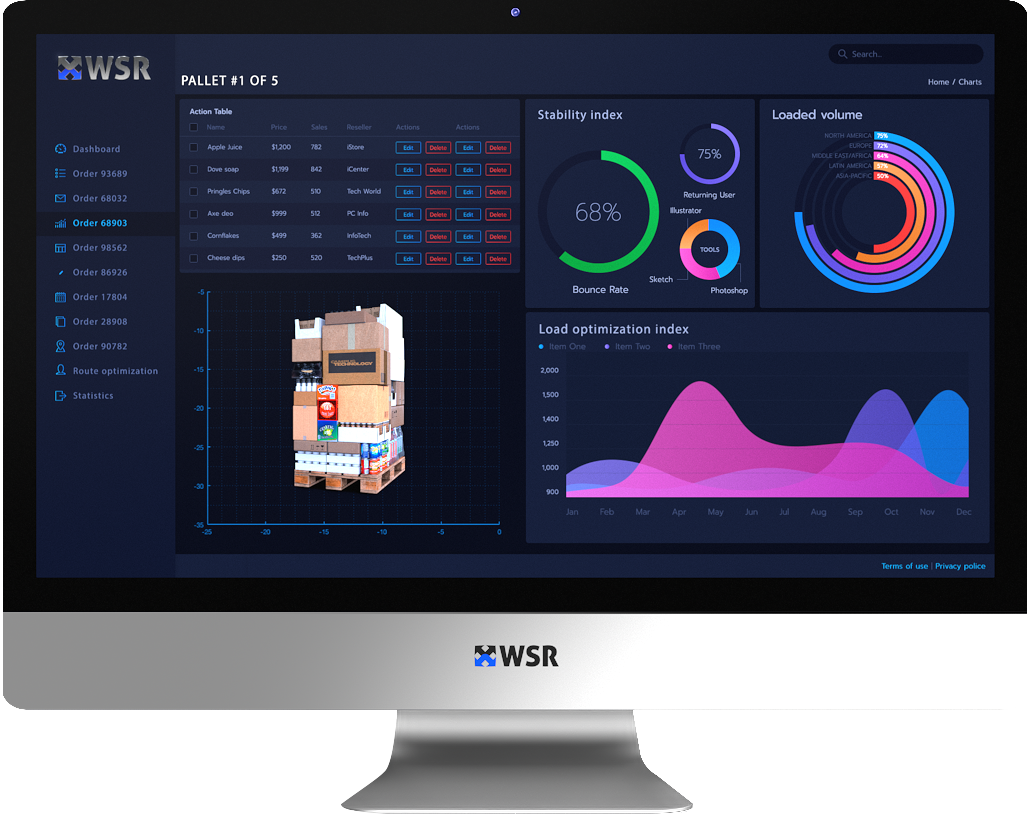 WSR SERVER
All WSR mixed palletizing solutions are equipped with the in-house developed WSR Server software suite. The WSR Server software is in fact the conductor of the entire end of line mixed palletizing system in a warehouse and communicates with the WMS/WCS of the customer and with the various mixed palletizing systems.