PACKMASTER SERIES
WSR Solutions has developed PackMaster in collaboration with Yaskawa Nordic AB from Sweden and offers an innovative possibility to grow with the wishes of the customer. For example, you can start with a PackMaster Manual and if the volume increases or you can no longer find the people, the PackMaster can easily be upgraded with 1 or 2 robots to make the stacking fully automatic.
PackMaster consists of 3 semi- and fully automatic mixed palletising solutions for efficient palletizing of mixed products on pallets and roll containers.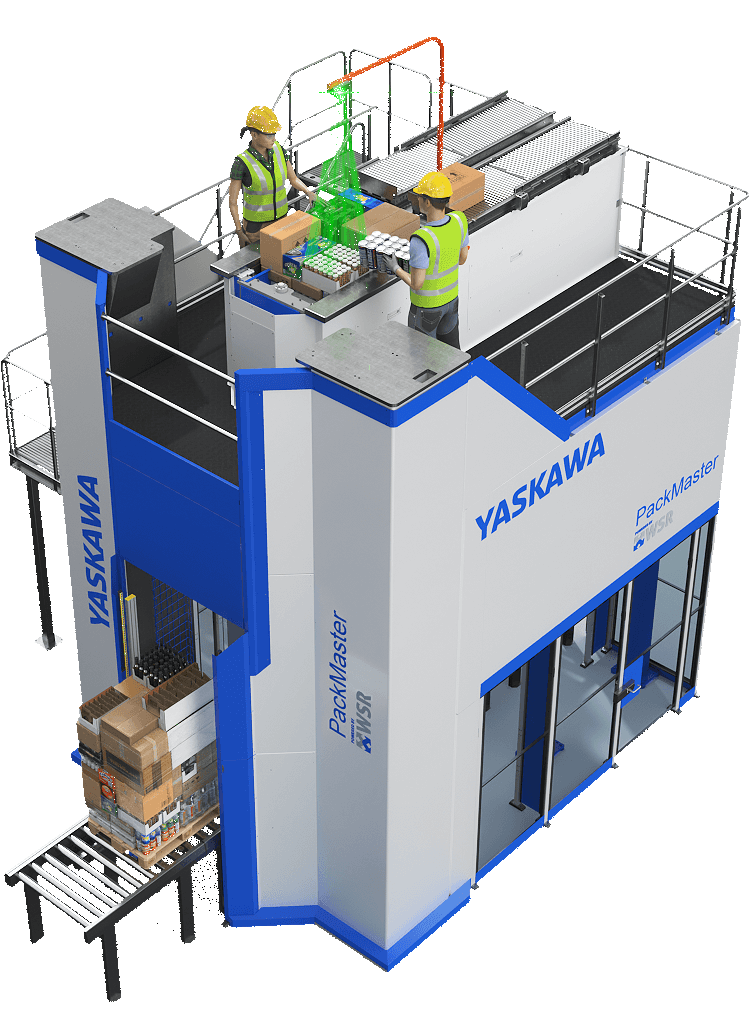 PACKMASTER MANUAL
PackMaster base
Includes Stack Assist Tool (SAT)
Capacities of 600 – 1000 per hour are realistic (85% utilization)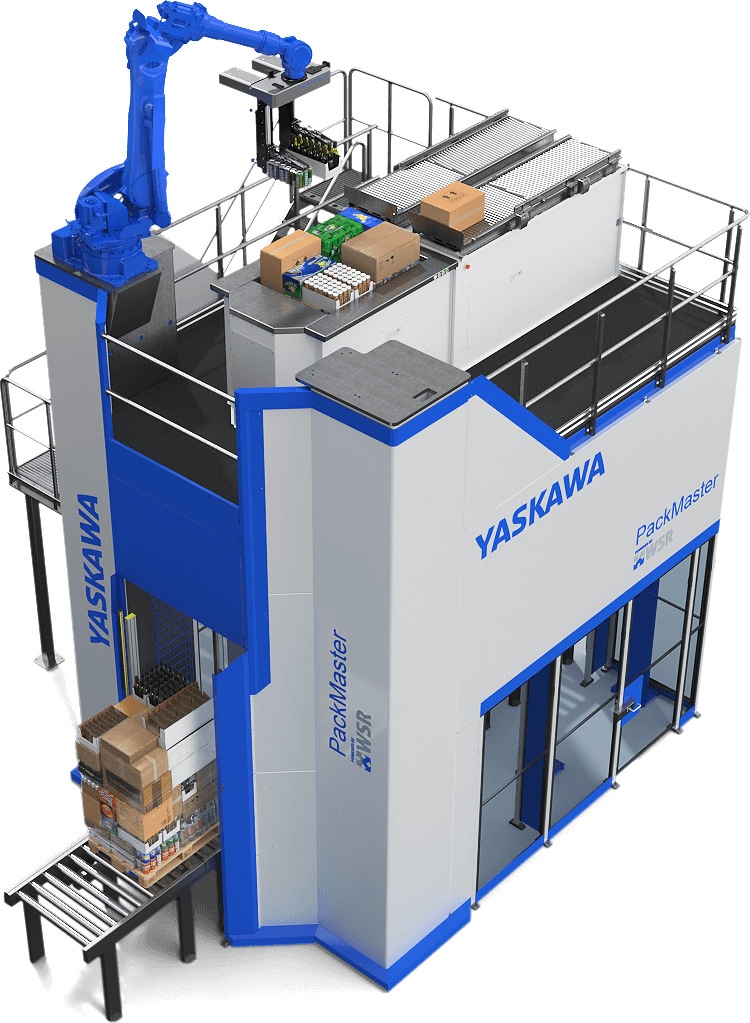 PACKMASTER SINGLE
PackMaster base
Single GP180 robot with WSR MCP-2 gripper (2 pickup)
RapidPlan, RapidSense, RapidBuild
Capacities of 550 – 850 per hour are realistic (85% Utilization)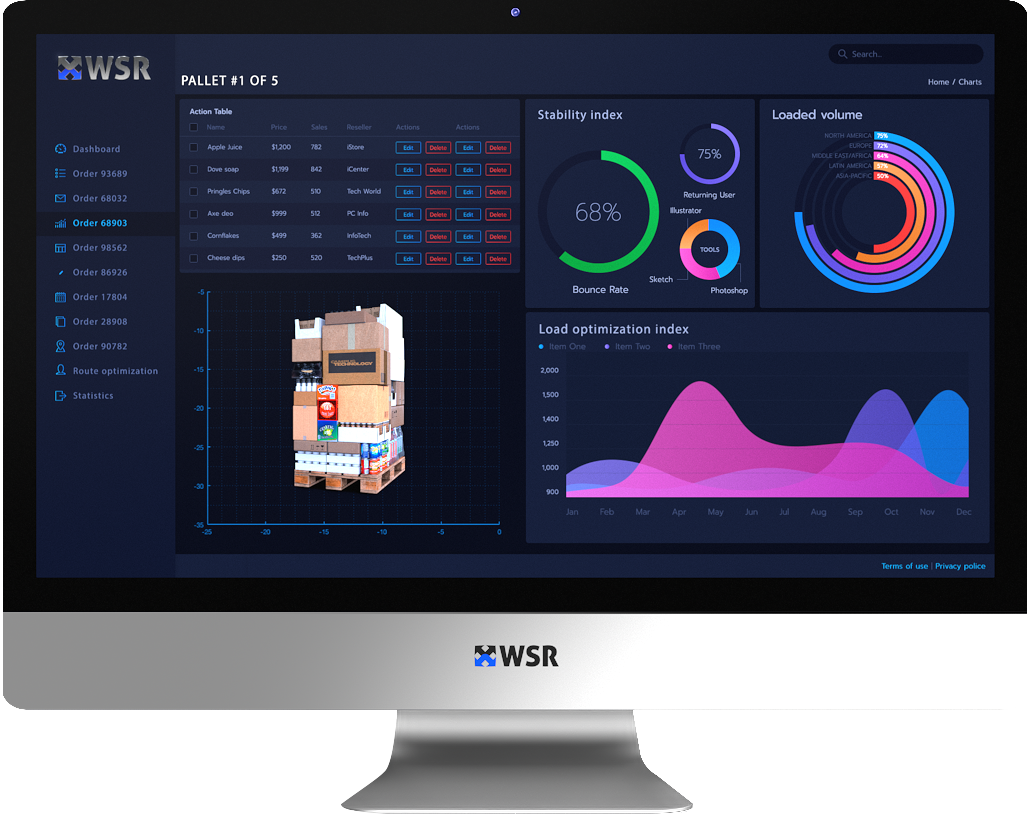 WSR SERVER
All WSR mixed palletizing solutions are equipped with the in-house developed WSR Server software suite. The WSR Server software is in fact the conductor of the entire end of line mixed palletizing system in a warehouse and communicates with the WMS/WCS of the customer and with the various mixed palletizing systems.