I-PACKSTATION
Our end-of-line mixed palletizing solutions are designed for continuous deployment. In manual operation they achieve a substantial reduction of ergonomically challenging work (health & safety) and thus labor costs. The ergonomic design of the i-Packstation in combination with our Stack Assist Tool (SAT) increases operational efficiency and cost effectiveness.
I-Packstation is suitable for different sizes of pallets and roll containers (or even combined).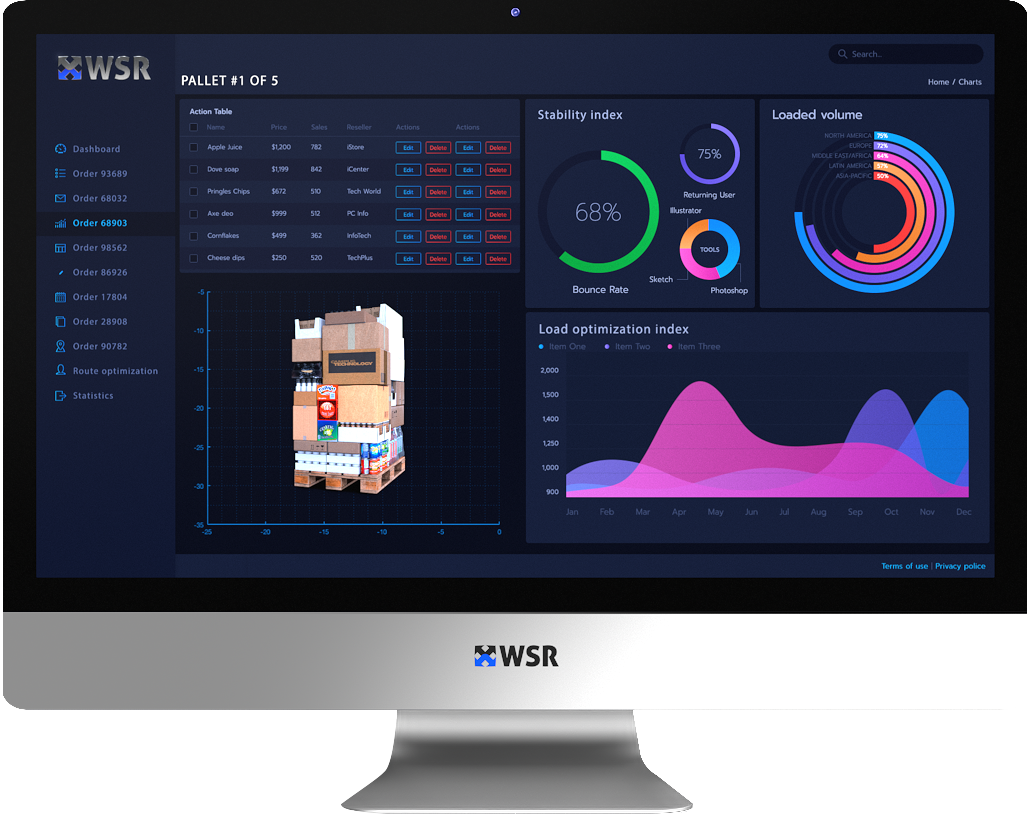 WSR SERVER
All WSR mixed palletizing solutions are equipped with the in-house developed WSR Server software suite. The WSR Server software is in fact the conductor of the entire end of line mixed palletizing system in a warehouse and communicates with the WMS/WCS of the customer and with the various mixed palletizing systems.