GRIPPERS AND MORE
The MCS Technology combines WSR's revolutionary, state-of-the-art adjustable MCS fork grippers, Pickup Conveyor, robotics and WSR server control system to streamline the stacking of stable pallets of mixed products in distribution centers. Real mixed pallets usually consist of uneven layers.
MCS-2 GRIPPER SERIE
Conventional solutions for palletizing mixed products cannot pick more than one box at a time, while the MCS-2 gripper with 2 adjustable forks can stack up to two boxes at a time with great accuracy. Such an MCS-2 gripper with its single robot can process up to 960 boxes (85% Utilization) per hour, depending on the packaging type and size.
MCS-2
MCS-2 Compact
Click on an image to enlarge it
CAPACITY
| NR CASES PER PICKUP | 1 CASE PICKUP | 2 CASE PICKUP |
| --- | --- | --- |
| | | |
| Max capacity per hour | 600 CASE P/HR | 1200 CASE P/HR |
| Capacity at 85% utilization due to stops in the complete system | 480 CASE P/HR | 960 CASE P/HR |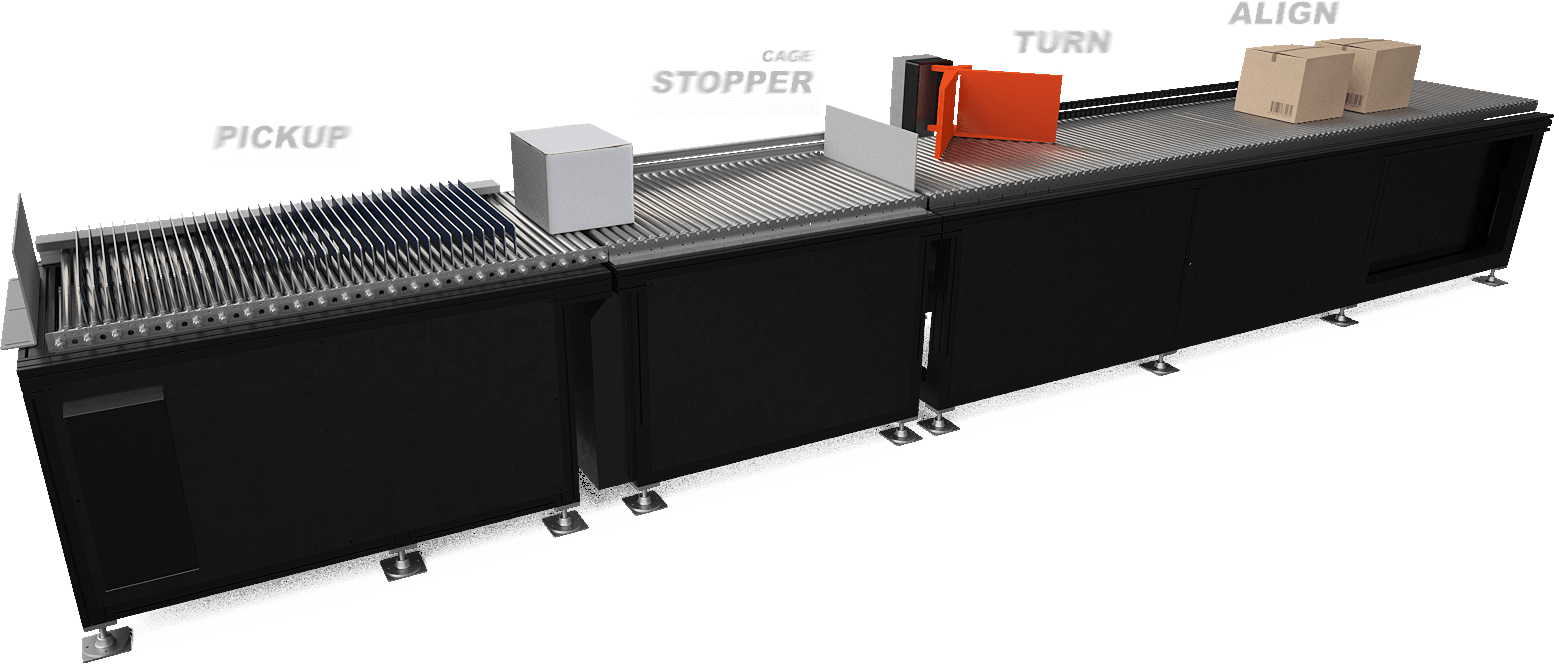 ALIGN, TURN AND PICKUP CONVEYOR
The MCS Pickup conveyor offers an optimal supply for palletizing mixed products. With the MCS Pickup Conveyor, each product is aligned, rotated, grouped and set ready to be picked with the MCS-2 gripper. The MCS Pickup conveyor is specially designed for a high capacity throughput (max. 1400 mixed cases per hour)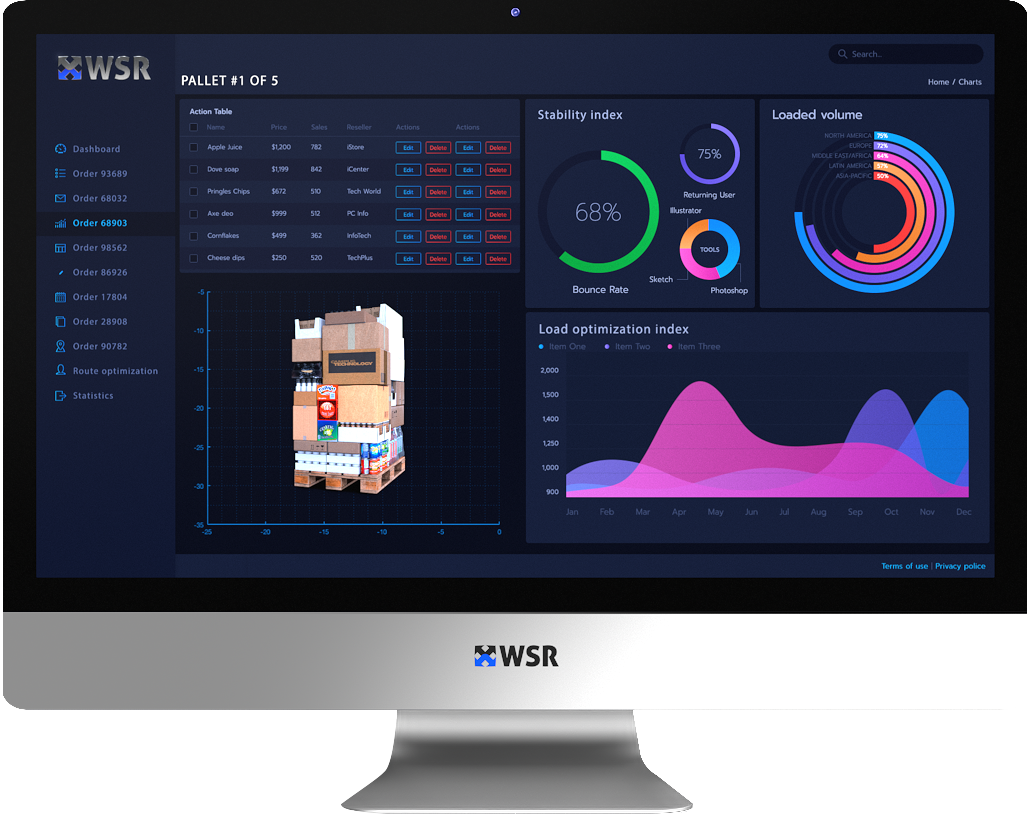 WSR SERVER
All WSR mixed palletizing solutions are equipped with the in-house developed WSR Server software suite. The WSR Server software is in fact the conductor of the entire end of line mixed palletizing system in a warehouse and communicates with the WMS/WCS of the customer and with the various mixed palletizing systems.