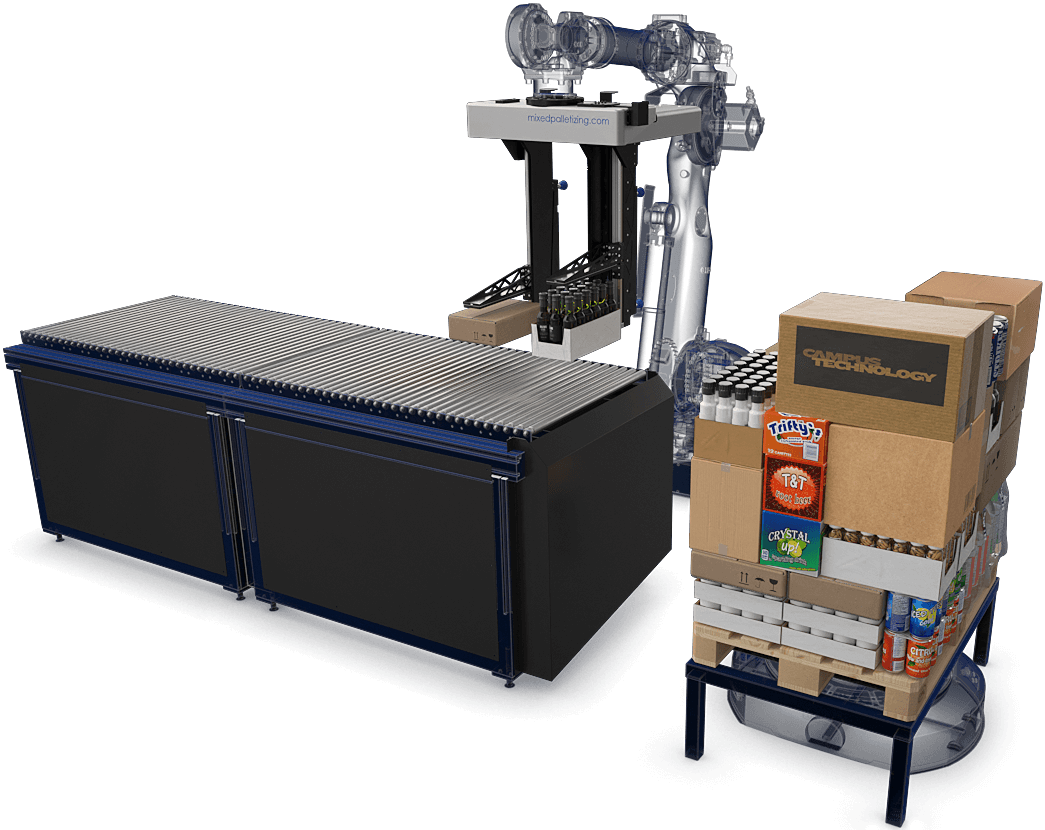 AUTOMATIC MIXED PALLETIZING
Do you wish to optimize your order picking and palletizing process or are you looking for an expert who can advise you in this matter, please contact us for an appointment. We are sure we can help you with this.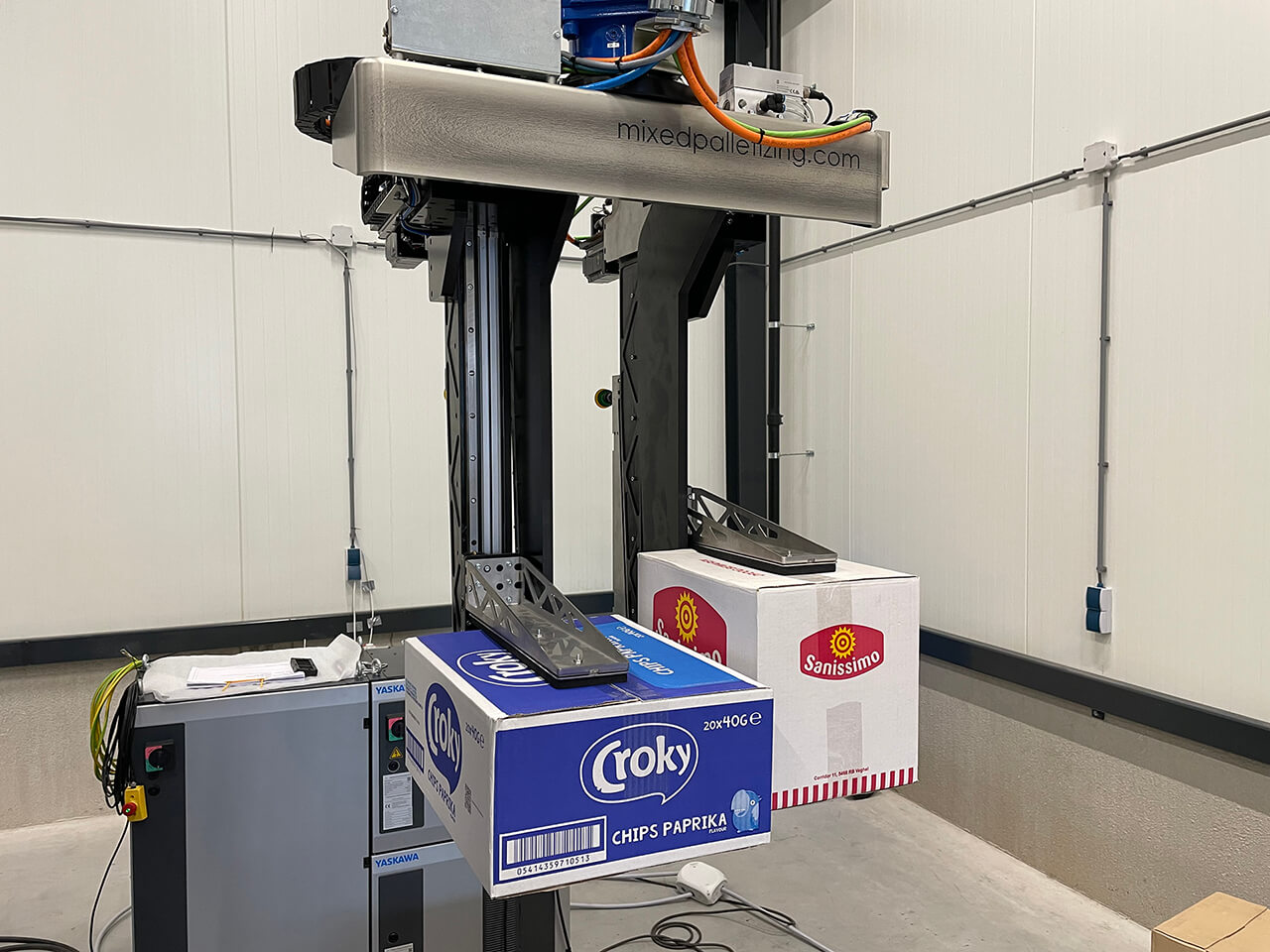 MIXED PALLETIZING TECHNOLOGY
Are you looking for a mixed palletizing solution and do you want to build one yourself, then we will be happy to help you achieve this goal. In addition to our many years of expertise, we supply all the necessary hardware and software modules you need.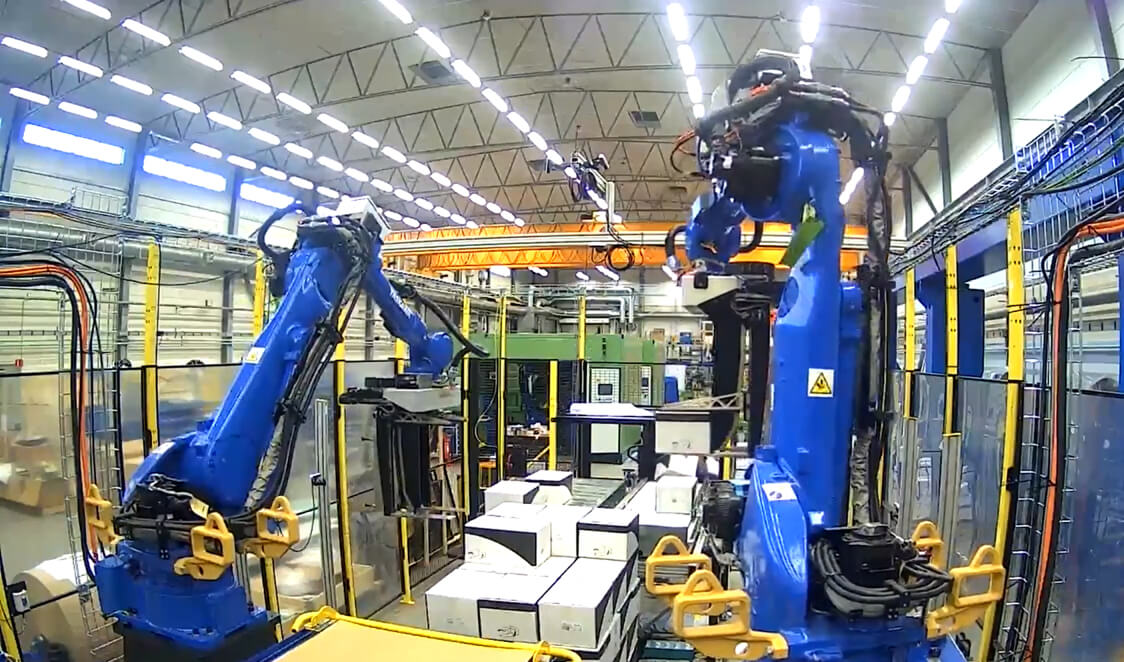 PACKMASTER SERIE
In collaboration with our Global partner Yaskawa, WSR Solutions has developed the PackMaster series. Semi- or fully automatic end of line mixed palletizing systems for efficient and fast palletizing of mixed products on pallets and roll containers.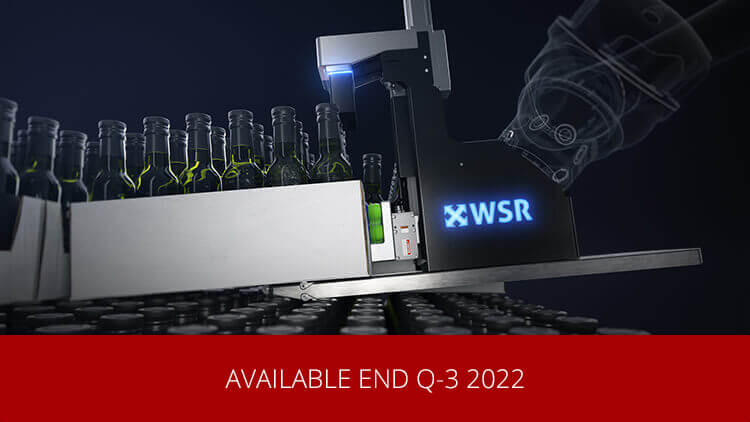 ROBOPICK [PICK & PALLETIZE]
Robopick enables automatic case picking and mixed palletizing in one flow without the need for an automatic order picking system. In combination with smart AMR robots, automatic mixed palletizing is possible for everyone.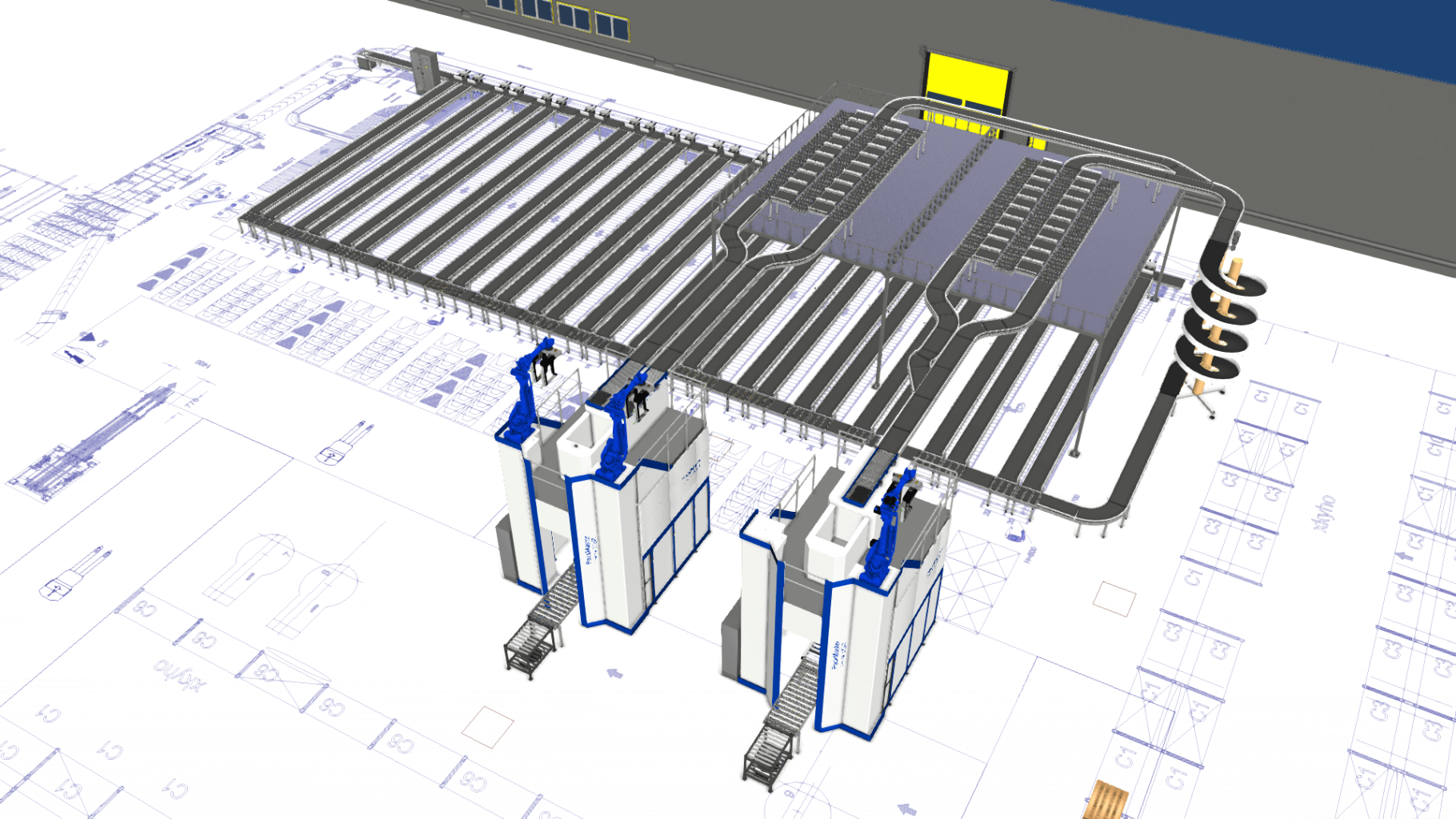 BUFFERING & SEQUENCING
Automatic mixed palletizing is accompanied by sequencing (receiving the products to be stacked in the correct order) for more flexibility and better stability. Our Order Management Sequencer (OMS) is the perfect solution for this job and the missing link in mixed palletizing in fixed sequence.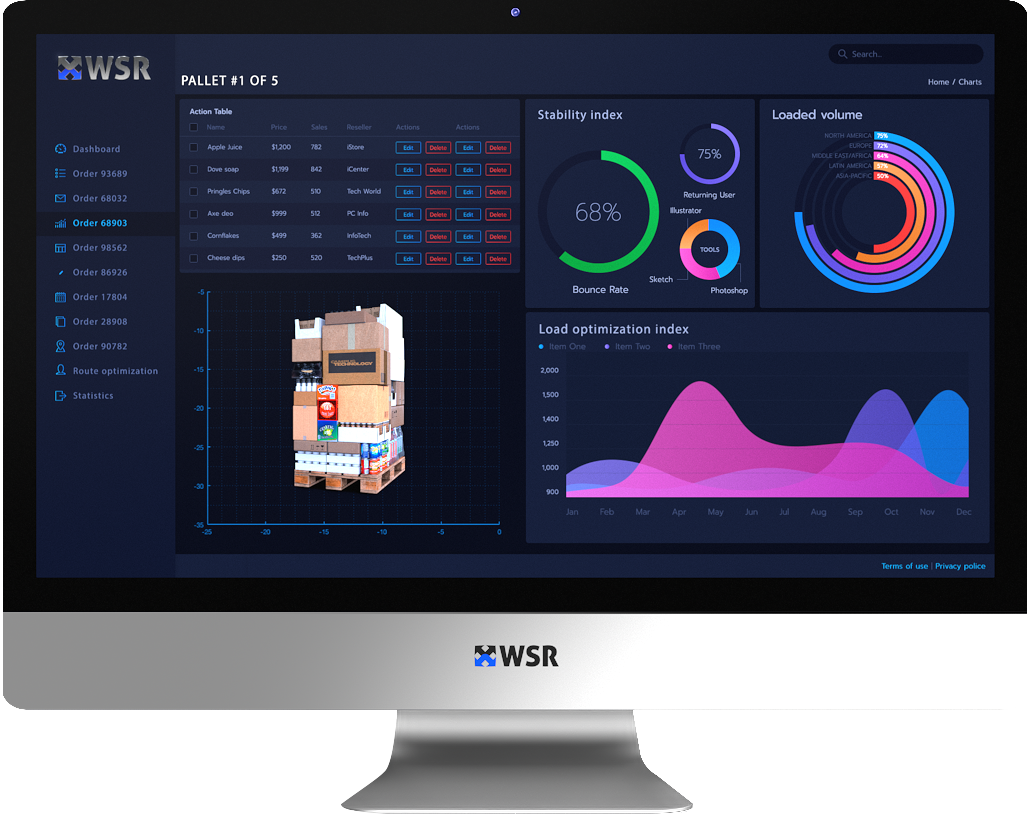 WSR SERVER
All WSR mixed palletizing solutions are equipped with the in-house developed WSR Server software suite. The WSR Server software is in fact the conductor of the entire end of line mixed palletizing system in a warehouse and communicates with the WMS/WCS of the customer and with the various mixed palletizing systems.